"With ValoArena, we

increased our prices

, and guests say the money is worth it

.

"
Steffen Brunckhorst
, CEO & Co-Founder of Abenteuerland, Germany
Unleashing Innovation with Ease
Abenteuerland, a premier family entertainment center in Germany, is dedicated to providing a unique experience centered around exercise and physical movement. With a steadfast commitment to innovation, they are constantly updating and enhancing their location to exceed the expectations of their visitors. One such remarkable addition to their repertoire is ValoArena.
ValoArena, a cutting-edge attraction, has revolutionized the way Abenteuerland operates. Since its implementation, it has become an integral part of this active indoor location, garnering an impressive 86% utilization rate during Abenteuerland's opening hours.
Furthermore, the automated nature of ValoArena has proven to be a game-changer for Abenteuerland.
With this free-to-download case study to understand:
Why ValoArena has an 86% of utilization during Abenteuerland opening hours
How ValoArena helped Abenteuerland to increase ticket prices and customer happiness - at the same time!
Learn why automated attractions like ValoArena are funnier for the clients and more accessible to operate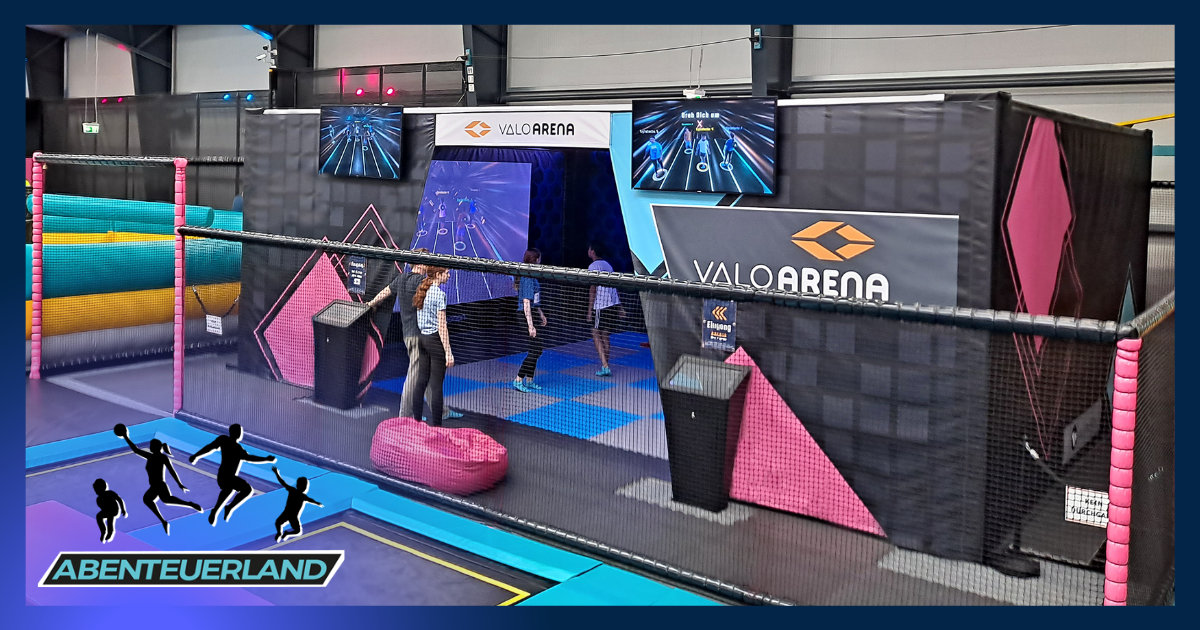 VR arenas today have a disadvantage for me because of the VR goggles. So we find ValoArena to be the better choice because it doesn't require additional equipment, staff to strap people in, or anything restricting people's movement."
Steffen Brunckhorst
CEO and Cofounder of Abenteuerland