"ValoClimb is great for birthday
parties! It plays "Happy Birthday" at
the end of a game,
and you can put the
birthday person's
name up on the screen.
ValoClimb translates "interaction" into "multiple plays for all ages"
With nearly 50 locations spread throughout the United Kingdom, Laser Quest has established itself as a leader in the indoor entertainment industry. However, the introduction of ValoClimb has taken their business to new heights, leaving the owners and team members in awe of the remarkable results achieved in just six months.
ValoClimb has revolutionized Laser Quest's operation, providing an unparalleled interactive experience that captivates visitors of all ages. This cutting-edge technology has replaced an outdated climbing wall, breathing new life and retrofitting their active indoor space.
Not only does ValoClimb offer a safe and entertaining attraction, but it also simplifies the process of organizing group bookings, birthday parties, and private events. With its user-friendly interface and intuitive features, Laser Quest can now effortlessly accommodate its customers' needs and create unforgettable experiences for every occasion.
Discover the endless possibilities that ValoClimb brings to your indoor entertainment space or any new active park construction. Download our free case study and:
Discover the advantages of incorporating an unattended, entertaining, and safe digital mixed-reality attraction into your existing indoor space or constructing a new park without difficulty.
Understand why ValoClimb makes organizing group bookings, birthday parties, and private events a breeze.
Maximize your ValoClimb experience with the exciting features of ValoLeague, 10 engaging games, and limitless opportunities for difficulty and levels within the product.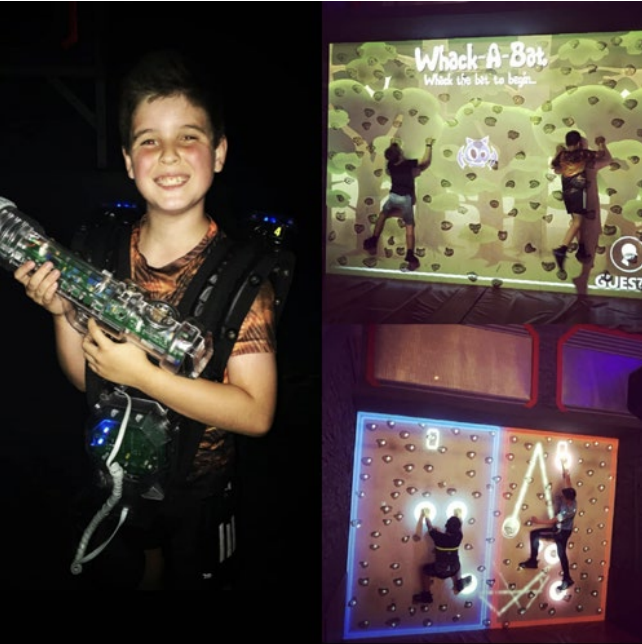 ValoClimb has marketing built in. People send videos to their family or post them on social media. That can only have a positive effect on our bottom line."